Hosted by nerdy indie musician, Marc With a C, The Real Congregation ran on The nerdy Show Network from 2011-2014. The show was branded as "a journey into one record geek's music collection" where Marc would find "the best songs that you've never heard before, haven't heard in quite some time, and in some cases – you'll never want to hear it again." Real Congregation featured insightful discussion centered around the episode's playlist; as well as the occasional themed shows and special guests. The series is known for Marc's in-depth exploration of lesser-known 20th century musical history and segments such as "Strange Records of the Week" and "The Journey". It was the second outside podcast added to The Nerdy Show Network.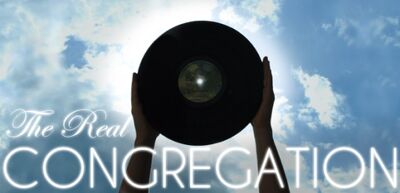 "Season 1" on WPRK
From 2009-2010 The Real Congregation was a radio show at Orlando/Winter Park's 91.5 WPRK FM. This period is sometimes referred to as "Season 1". For a time, Season 1 was downloadable via the original Real Congregation site (http://therealcongregation.com/) however that website is now defunct.
The Fake Congregation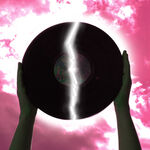 Occasionally, Nerdy Show's Cap filled in for Marc. When he did, the show became "The Fake Congregation". The agenda is the same: eclectic, weird, and or cool music – some you might like, some you might never want to hear again, albeit with Cap's personal tastes. Much like The Real Congregation, episode format consists of either random playlists with insight into each track, or topic-focused/ conceptual playlists and often features "Strange Records of the Week" and unusual sound clips after the formal episode has ended. A notable original segment of The Fake Congregation is "MP3 Roulette".
Episodes
"Season 2" :: Debut as a podcast series on The Nerdy Show Network.
| # | Title | Release Date |
| --- | --- | --- |
| 01 | Wool Hat Optional! | November 8, 2011 |
| 02 | New Horizons In Modern Silence | November 15, 2011 |
| 03 | Tales Of Michael Nesmith | November 22, 2011 |
| 04 | Cranberry Sauce Is My Blood Type | November 29, 2011 |
| 05 | Where Rock Is Criminal… | December 6, 2011 |
| 06 | A Very Congregation Christmas | December 13, 2011 |
| 07 | The Fake Congregation :: Filmation's Congregation | January 3, 2012 |
| 08 | Our Favorite Records Of 2011 (Part One) | January 10, 2012 |
| 09 | Our Favorite Records Of 2011 (Part Two) | January 17, 2012 |
| 10 | A "Seminal" Chat With Steve Garron | January 24, 2012 |
| 11 | That Good Time Feeling | January 31, 2012 |
| 12 | The Stereo Will Set Your Spirits Free | February 7, 2012 |
| 13 | Seven Inches Or Less! | February 14, 2012 |
| 14 | Ready For Ten Inches? | February 21, 2012 |
| 15 | The Full Twelve Inches (Part One) | February 28, 2012 |
| 16 | The Full Twelve Inches (Part Two) | March 6, 2012 |
| 17 | Karen Santorum Nude Pics (Part One) | March 13, 2012 |
| 18 | Karen Santorum Nude Pics (Part Two) | March 19, 2012 |
| 19 | What The Devil's Going On? | March 27, 2012 |
| 20 | The Fake Congregation :: Canned Cherry Surprise | April 3, 2012 |
| 21 | Conceptual Continuity (Part One) | April 10, 2012 |
| 22 | Conceptual Continuity (Part Two) | April 17, 2012 |
| 23 | Record Store Day / One Day's Diggin' | April 24, 2012 |
| 24 | Do The Hammerlock! | May 1, 2012 |
| 25 | Elvis Is Everywhere! | May 8, 2012 |
| 26 | All The Homeboys Of Disneyana | May 15, 2012 |
| 27 | Drawing Lines With Blinker The Star | May 22, 2012 |
| 28 | More Beatles Than Beatles | May 29, 2012 |
| 29 | Audrey Is A Good Host (Part One) | June 12, 2012 |
| 30 | Audrey Is A Good Host (Part Two) | June 19, 2012 |
| 31 | Returning To The Fold | August 21, 2012 |
| 32 | Who Dealt This Mess Anyway? | September 9, 2012 |
| 33 | You Want It? Come And Get It! | September 18, 2012 |
| 34 | For Your Mind Grapes | October 2, 2012 |
| 35 | Alice Cooper, Model Citizen | October 16, 2012 |
| 36 | By The Numbers | October 30, 2012 |
| 37 | Pete Townshend – Who He Is (Part One) | November 13, 2012 |
| 38 | Pete Townshend – Who He Is (Part Two) | November 27, 2012 |
| 39 | Get It On! | December 11, 2012 |
| 40 | Cuddle – The Mixtape | December 25, 2012 |
| 41 | Our Top 20 Favorite Records Of 2012 | January 8, 2013 |
| 43 | Direct Hits | January 21, 2013 |
| 44 | Inside Of David Bowie's Outside | February 5, 2013 |
| 45 | You Get Nasty, Girl! | February 19, 2013 |
| 46 | We've Got You Covered! | March 4, 2013 |
| 47 | Our Top 20 Favorite Records Of 2012 | January 8, 2013 |
| 48 | Post Lunch Tranquility | March 19, 2013 |
| 49 | "Found Sound: Backward Masking Unmasked" | April 2, 2013 |
| 50 | The Fake Congregation :: Indefinite Hibiscus | April 15, 2013 |
| 51 | It Ain't Braggin' If It's True | April 30, 2013 |
| 52 | Virtual Tours Of Unmapped Cities | May 14, 2013 |
| 53 | Straight From "The Source" | May 28, 2013 |
| 54 | Jitterbug Perfume | June 25, 2013 |
| 55 | Hurry Up With My Damn Croissants | July 9, 2013 |
| 56 | Audrey Is A Good Host (Part Three) | July 23, 2013 |
| 57 | The Fake Congregation :: Experiments in Palindromes | August 6, 2013 |
| 58 | The Fake Congregation :: 2fer Tunesday | August 20, 2013 |
| 59 | An Eclectic Return | September 17, 2013 |
| 60 | Attack Of The Killer B's | October 1, 2013 |
| 61 | The Original Side Of Weird Al Yankovic | October 15, 2013 |
| 62 | The Monkees – Part One | November 12, 2013 |
| 63 | The Monkees – Part Two | November 26, 2013 |
| 64 | Marc's 15 Favorite Albums Of 2013 | December 17, 2013 |
| 65 | The Digging Returns | February 4, 2014 |
| 66 | The Ides Of Marc | March 4, 2014 |
| 67 | Episode My Eye | April 1, 2014 |
| 68 | Make Believe In Asia | May 6, 2014 |
| 69 | A Gateway To Robyn Hitchcock | June 3, 2014 |
| 70 | Get Off The Ground | June 17, 2014 |
| 71 | A True Stopgap | July 1, 2014 |
| 72 | The Greatest Band You've Never Heard – Menthol | July 15, 2014 |
| 73 | Flatline Attitude | September 2, 2014 |
| 74 | Nerdy Show Crossover :: Jeff Wayne's Musical Version of War of the Worlds | September 8, 2014 |
| 75 | The Origin Of Squiddy | October 7, 2014 |
| 76 | Fifth Anniversary Episode | October 21, 2014 |