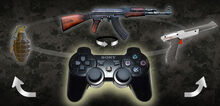 Switching Weapons was an article series published on Nerdy Show from 2011-2012. The series was written by purple heart recipient and veteran of both Iraq and Afghanistan, Sergeant Jim Beverly. Over the course of the series, he expanded on his life as a nerd in the army, and his conflicts on battlefields real and virtual.
Beverly serves as a Pharmacy Specialist in the U.S. Army and looks for ways to connect with his inner gamer within the military. The article series was founded on his belief that the medium of gaming can be used to help servicemembers cope with adversity, post-war trauma, and strengthen relationships.  His philosophy on life, the military, and being a nerd was shared in Switching Weapons and his personal blog, Musings of a Veteran Gamer.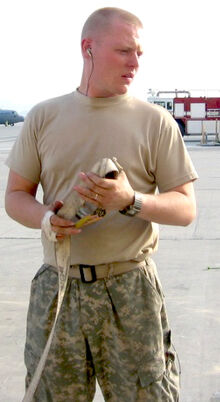 Community content is available under
CC-BY-SA
unless otherwise noted.